Shop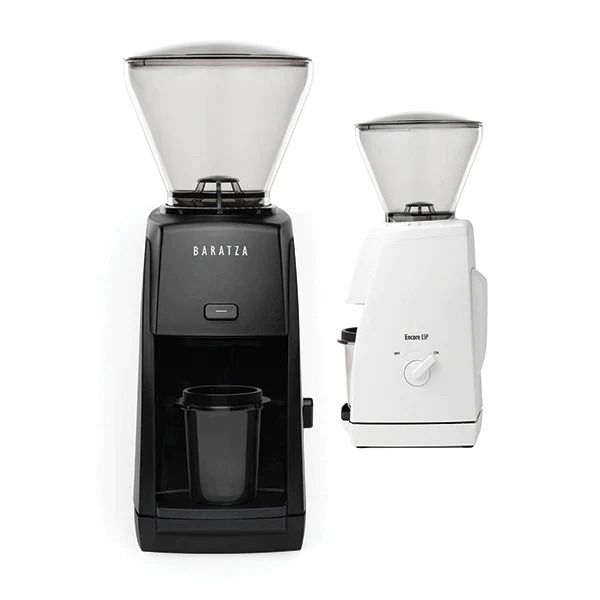 Baratza Encore ESP
Dialing in the perfect shot of espresso is simpler than ever thanks to precision steel burrs, the high-resolution adjustment system, and easy to use interface. With the included dosing cup, transfer your
fresh-ground batch into the portafilter with less mess.
Features & Benefits:
• The innovative dual-range adjustment mechanism features micro-steps from #1-20 for high resolution espresso grinding, and macro-steps from #21-40 suitable for filter brewing. This is multipurpose
grinding at its best!
• Fresh coffee is as simple as a single-handed hopper twist for grind size adjustment, then a push of the front-mounted pulse button, or a turn of the ON/OFF switch.
• The quick-release burr allows for easier routine maintenance without the need for extra tools.
• A powerful DC motor delivers high-torque grinding to power through light roast specialty coffee beans.
Other items that may interest you