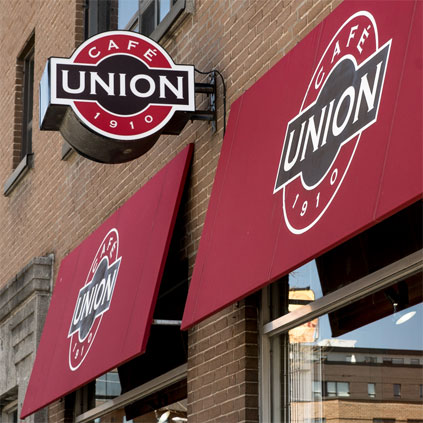 About us
100 years of offering unique custom coffee blends
For close to 100 years, Union Coffee has been a presence on the Montreal coffee scene. Dating back to the beginning when they were along Saint Catherine street, Union Coffee has been at the forefront of importing a diverse variety of beans to roast, blend and sell to Montreal consumers and restaurants.
"Even though coffee is a commodity, our focus has always been offering unique service and special customized blends to each of our clients, and it is still the mainstay of our business today" - Stephan Kouri, Union Coffee President
Though not the original founders, Union Coffee has been owned and operated by the Kouri family since the early 1960's when grandfather Nassif Kouri, then an employee of Union Coffee for close to 40 years, bought the business.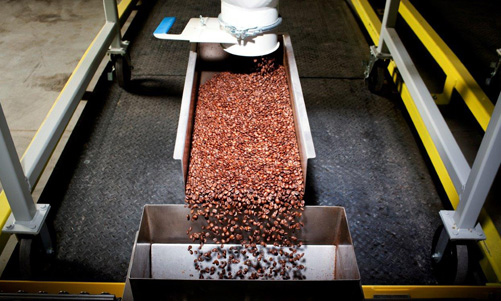 Since then, the focus has been on the coffee bean, and roasting that unique and customized blend for customers. When son Eric came into the business in the late 60's, the first thing he did was to purchase a roasting machine so that this very important aspect was done in-house.
"Our roasting facility was located on Jean Talon where we still operate, and roasting the bean to produce that perfect taste was our primary focus, one we still pride ourselves of today" - Eric Kouri, Union Coffee Chairman of the Board
Sales took off, with Union Coffee supplying coffee to many restaurants and cafés in Montreal. A retail counter was opened at the Jean Talon location, and sales of cappuccinos, espressos, lattés, and other coffee beverages to the public soon made Union Coffee the place to go to for a great cup. But the bean was not the only focus of the business, as in the mid-70's Union Coffee was the first company in Montreal to sell the home version of the still-popular Baby Gaggia espresso/cappuccino machine, an innovation for consumers looking to brew that delicious beverage themselves. Their expertise in the area of home and restaurant espresso/cappuccino machines is still very hands on, throughout the buying process by providing buyers with their vast knowledge, all the way through to their outstanding after-sales service.
"I can remember people lined up outside the door and around the corner waiting to place their order for their Baby Gaggia machine and the Baby Gaggia, as well as other home or commercial cappuccino machines, are still products we offer to our clients" - James Kouri, Union Coffee Vice-President
Beans are brought in from many countries, and each one is roasted based on their roasting profile in order to reach their optimal taste when ground and brewed, a process that is unique to each bean. And the expertise of the team at Union Coffee ensure that the end result is a bean that yields a cup of coffee that is rich and flavorful, and reflects the delicious taste the bean was meant to give.
And as a true home-grown enterprise that is part of the burgeoning Mile Ex of Montreal, Union Coffee still retains that "local" feel, and is truly a unique urban neighborhood company that has successfully reached beyond the greater Montreal area.
For more than 100 years, Union Coffee is steeped in tradition but continues to strive to find the best in equipment, locate and provide unique coffee beans from all over the globe, and create blends and preparations in order to leave their mark on the next wave of coffee drinkers.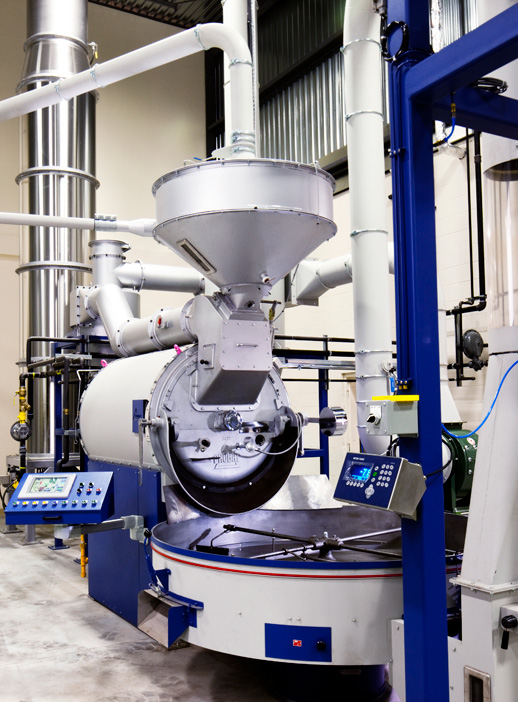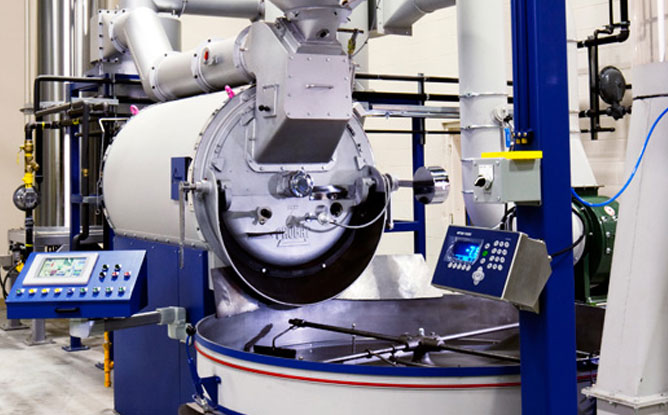 "Today the coffee scene has changed quite a bit, but our clients can still come in and always find the people they have come to know, and request the blends that they have had a hand in creating with us and for us that philosophy of roasting and brewing to produce that unique and delicious cup of coffee will always be what we want to do best" - Stephan Kouri, Union Coffee President