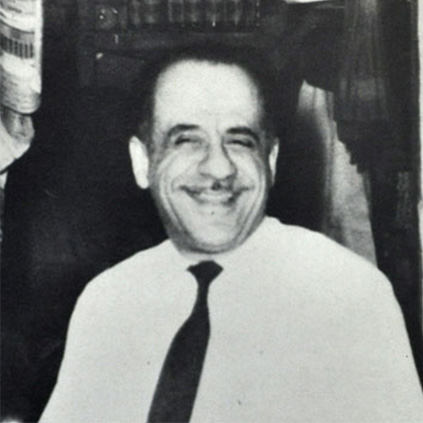 Our history
An adventure since 1910
In 1910, Allan Dowbiggin and Albert Lisbona created the Union Coffee Co. that would be well established at the Marché Bonsecours. It was a grocery shop in its original meaning where one could purchase spices as well as tea and coffee.

In 1914, the Union Coffee Co. relocates to 122-A Berri. Three years later, in 1917, the company moves once more and sets up shop at 73 St-Denis.

In 1920, the Union Coffee Co. is handed down to Antoine Dumani who will later move his business to 1047 St-Denis, in 1924.

In 1928, Nassif Kouri, barely 12 years old, is hired as a clerk: it's the beginning of an adventure for the Kouri family.

Ten years later, in 1938, the company relocates to 165 Ste-Catherine East where it will stay up until 1949.

In 1940, Nassif Kouri marries Ms. Florence Simon, who "fell in love" with the Union Coffee Co

In 1949, the company moves a bit further at 160 Ste-Catherine East

The year 1964 marks a turning point for the Union Coffee Co. as for the Kouri family who purchases the company from Antoine Dumani.

In 1969, business is booming and the Union Coffee Co. is expanding: in addition to the store located on Ste-Catherine street, managed by Ms. Elise Lefebvrier, another store is launched at 148 Jean-Talon West where, from then on, the Union Coffee Co. will be roasting coffee beans.

In 1972, after the death of Nassif Kouri, the business is passed on to his son Eric, and his wife Mrs. Florence Kouri, who will work in the family business up until she dies in 1995.

In 1986, the store located on Ste-Catherine closes its doors, all the business activities and operations are gathered now in one location, at 148 Jean-Talon West.

A third generation is now running the family owned Union Coffee Co.: Stephan Kouri, James Kouri and Andrew Taraby.

In 2010, we celebrated our 100 years of existence. This long adventure is the fruit of a true blend, as precise as that of our coffees, with three key ingredients: our clients, our suppliers and our employees.

In 2014, we purchased a building in Saint Laurent and one year later, March of 2015, we moved our entire wholesale division to our new state of the art facility. We continue to offer the same great quality and service which has made us successful over the last 100 years.

In 2016, we will renovate our retail store on Jean Talon and offer a wider selection of coffee along with a greater choice of machines and dependable service to maintain all your machines.